This year the annual fundraiser is a little different! The preschool families are having a fun spaghetti dinner, catered by Restaurant B and Bar, on May 19 from 4-7 PM (dinner for adults $20; children <12 $5) and a raffle.  Raffle tickets are $20 and early sales will be appreciated! 
A 7 night stay in Cabo San Lucas at hacienda delmar ($8400 value) is one of the raffle prizes! Contact Michelle Lee at office@skylineucc.org. 
Funds raised are for school scholarships and playground upkeep.
Thank you to our donors!
 J J Suspenders, "Incredible suspenders for men"
Tutu School, "Every child should know what it feels like to dance."
Encaustic Gift Certificate, "I embed the original or photocopied work in layers of beeswax and resin and add color/detail to enhance the work. The finished product is an 8×8 inch wood wall hanging."
1 Week Trip to Cabo, From a friend of Skyline (see flyer below)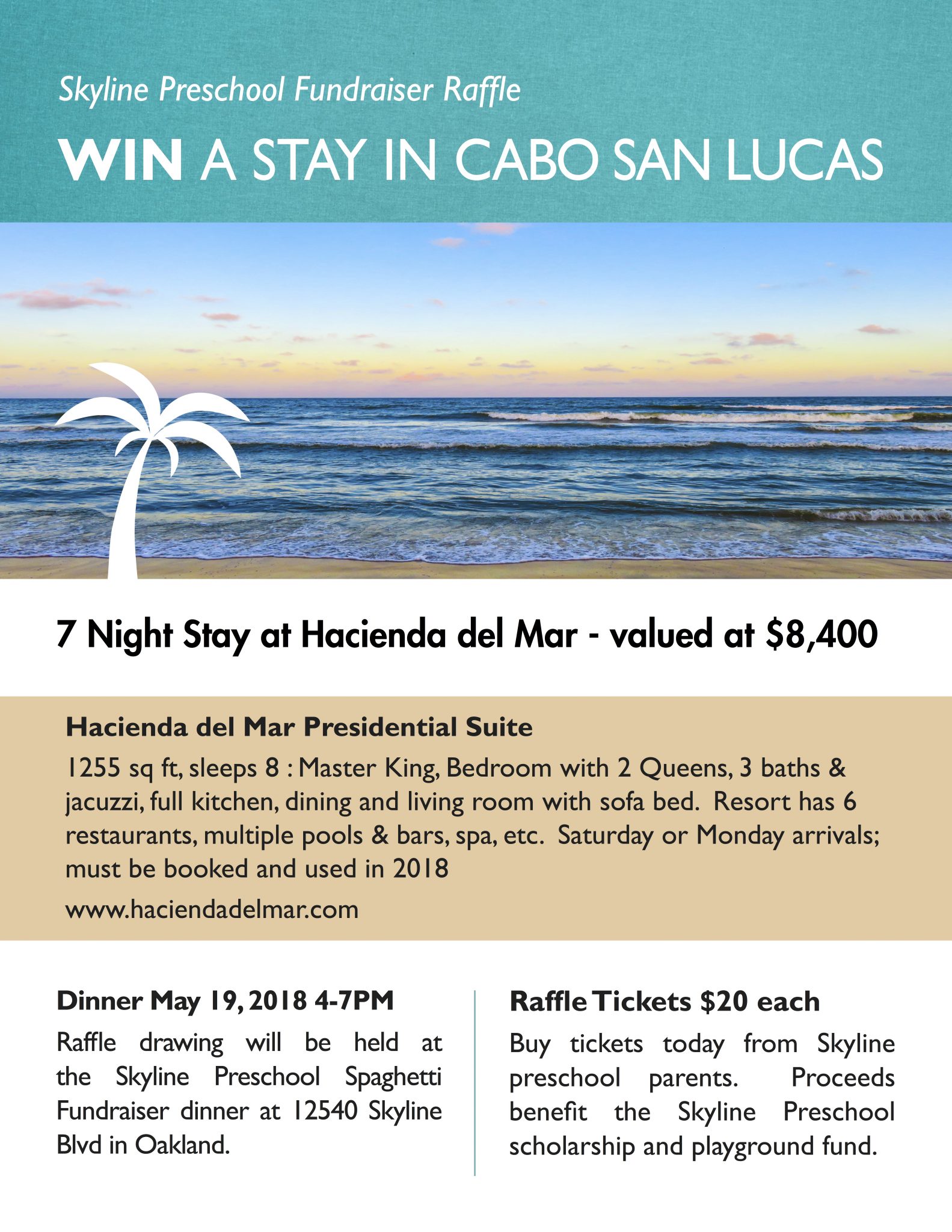 Updated! Skyline Raffle Cabo Flyer_letter size