Make New Friends, Connect with Nature, Learn through Play!
We feel that children learn best through play and discovery. We feel a program designed for children should foster the child's innate desire to explore materials, ask questions, talk with other children and adults and to become independent. This should occur in a safe and nurturing environment. We recognize individual differences and strive to help the child feel success and self-worth.
We provide activities that are designed to improve physical coordination, language skills, social skills, and foster creativity. 
Curriculum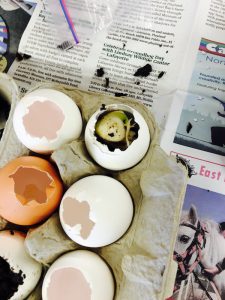 We are a play based preschool that utilizes the California Preschool Learning Foundations curriculum which was created by the California Department of Education that sets the standards for kindergarten readiness.  We incorporate the required learning domains in our learning activities as well as our classroom.  
The state breaks learning up into eight categories:  Learning and Self-regulation, Social and Emotional Development, Language and Literacy Development, English Language Development, Cognition – Math/Science, Physical Development/Health, History and Social Science, and Visual and Performing Arts. Our classroom is divided into centers to reinforce these eight learning categories. 
We recognize the years between 2 and 6 to be among the most crucial in the formation of a child's cognitive, social and physical development.  It is our job to foster the child's natural inclination to explore their world, ask questions, talk with other children and adults, and to become independent. We feel that children learn best through play and discovery.  That said, we recognize the importance of preparing children for elementary school and use the Learning Domains to guide our play based curriculum.  To learn more click here.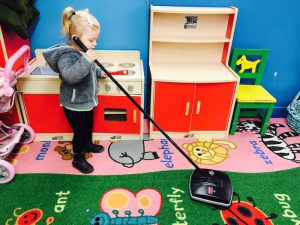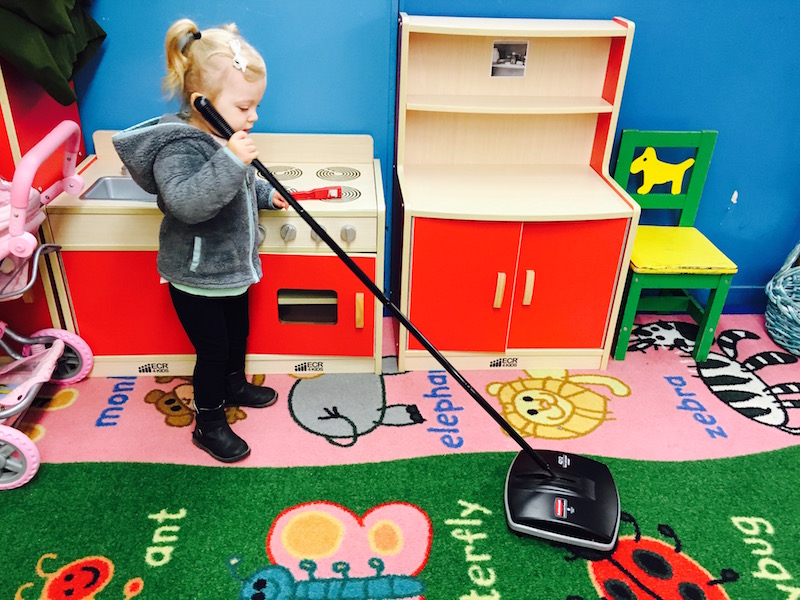 We offer three special enrichment classes:
Dance is taught weekly by a professional dance instructor. Laura of Happy Feet teaches routines, provides props such as scarves, bean bags and hula hoops, and teaches some basic tumbling. Our class is split into 2 groups for each 30min dance class.
Spanish is taught weekly by one of our own teachers who is a native speaker.  The children learn vocabulary for numbers, colors, clothing, shapes, animals, greetings, introductions,  foods, body parts, and more through song and games.
Music is taught weekly by a professional musician from Music Together who plays guitar, sings, and brings drums, rattles, and wonderful music to our children.
Home and School Connection
Parent/Teacher conferences are held twice a year, although a parent may request a meeting at any time. We are happy to connect with parents daily at pick-up time about their child's day.
There is a monthly calendar and newsletter,   e-mails, and a parent board in the classroom regarding upcoming events.
Parents get to know each other at our preschool events and through a parent directory that makes it easy to contact other families for play-dates and parties.
Handling Separation
We encourage the parents and child to visit our school a few times before beginning so they become familiar with the teachers and environment. Parents are welcome to accompany their child to school and stay for a short while the first few days of school. Parents are welcome to call and inquire about their child at anytime. Child is encouraged to bring a favorite stuffed toy from home or a picture of their family if they wish. Another opportunity to visit the school early on is to attend the Spring Fling in May of every year.